Fraser Coast IRSU seeks witnesses to hit and run involving police vehicle
North Vancouver, BC Highway Patrol
2021-09-14 10:35 PDT
File # FC IRSU 2021-1293
Fraser Coast Integrated Road Safety Unit (FC IRSU)* is investigating a hit and run involving one of its vehicles and is seeking witnesses and dashboard camera video.
On August 30, 2021 at approximately 9:20 PM, an officer with FC IRSU was stopped with a vehicle heading east on Highway 1 near the Mountain Highway off-ramp in North Vancouver. As the officer was completing paperwork, a passing vehicle side-swiped the police car causing damage to both vehicles. The passing vehicle did not stop after the collision. Fortunately, the officer was not injured in this incident.
The investigation determined that the suspect vehicle is a 2016 or newer white Honda HRV, however no licence plate was obtained. The suspect vehicle sustained damage to the passenger side mirror, as the housing was recovered from the scene, as indicated in the photograph. Investigators are confident the driver of the Honda knew they hit something, as the brake lights came on immediately following the impact. The vehicle was last seen traveling toward the Second Narrows Bridge.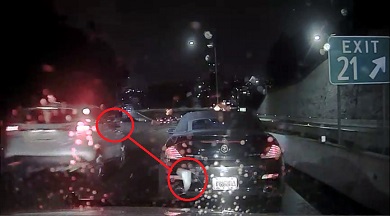 Anyone with information regarding this hit and run, including any dashboard camera video, is asked to please contact Fraser Coast IRSU at 604-539-2729 and cite file 2021-1293. If you wish to remain anonymous, please call Crimestoppers at 1-800-222-8477.
(Media: A short video and bigger photo available upon request).
*FC IRSU is part of BC Highway Patrol.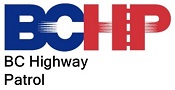 Released by

Cpl. Mike Halskov

Media Relations Officer
BC Highway Patrol
bchp.rcmp.ca
14200 Green Timbers Way, Surrey, BC V3T 6P3 - Mailstop # 804
Office: 778-290-2377
Fax: 778-290-6071


Email: E_BCHP_Media@rcmp-grc.gc.ca

Follow Us: