North Vancouver RCMP green lights electric vehicles
North Vancouver
2020-12-16 08:22 PST
The North Vancouver RCMP are proud to introduce the community to the newest members of the Detachment's fleet of vehicles. The electric 2020 Volkswagon E-Golf, and electric 2020 Ford Fusion Energi represent the first step in the North Van RCMP's transition to electric vehicles.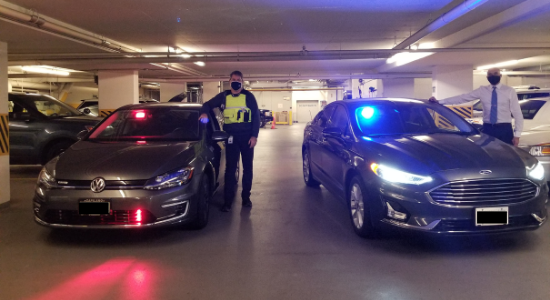 I'm proud to be taking a leadership role by investing in these 'green fleet' vehicles, said Superintendent Ghalib Bhayani, Officer in Charge. As members of this community, we are committed to doing our part to reduce our environmental footprint, aligning our operations with greening initiatives in the municipalities we police and Canada writ-large, while maintaining the high level of policing services we provide to the community.

The North Vancouver RCMP recently released its Detachment Strategic Plan, which will guide the Detachment's priorities through to the end of 2021. Among the plan's four Key Objectives is a commitment to Partner for Social Impact, which includes consideration of the Detachment's impact on the environment. We are committed to doing our part, continuously elevating green culture, and looking closely at ways we can reduce carbon emissions and waste, said Superintendent Bhayani.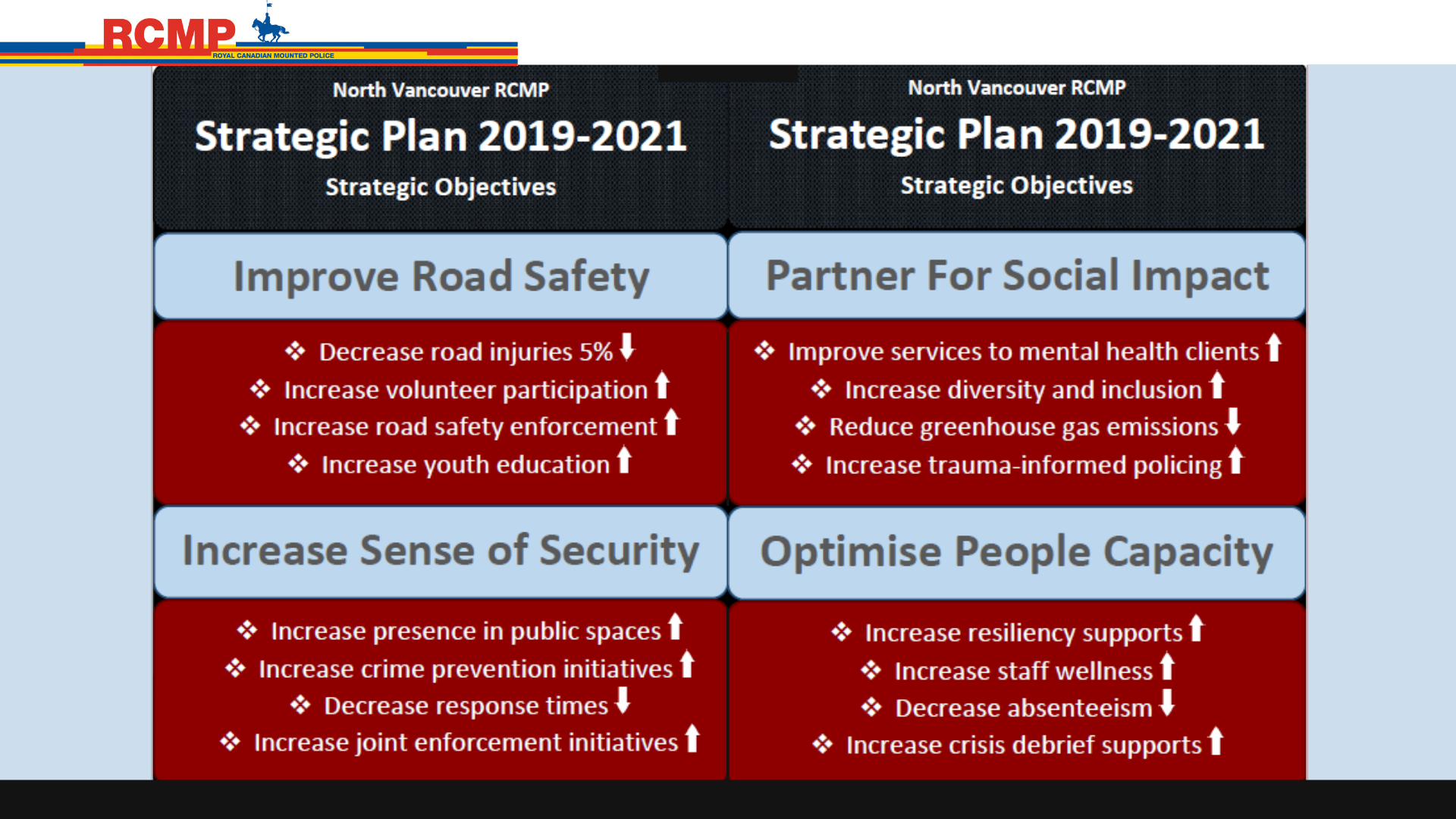 Although these electric vehicles aren't used for frontline policing, they are part of the Detachment's fleet of Leadership Vehicles, which are used to transport employees to meetings, training sessions, and various community events, serving an important function in day-to-day operations. That said, they are still fully functional police vehicles outfitted with lights, sirens, and police radios. The Detachment's 3-year goal is to replace all 10 vehicles in the leadership pool family, and to begin to expand the electric fleet into frontline police vehicles.

This future expansion aims to make the North Vancouver Detachment the first RCMP Detachment in the country to deploy the Ford Police Interceptor Hybrid SUV, the first-ever electric police SUV rated for frontline policing. In the ensuing years, the Detachment plans to see the replacement of all its gasoline vehicles for hybrids and electric vehicles.


I'm really looking forward to seeing these vehicles on the road, said North Vancouver RCMP Fleet Coordinator David Head. We've spent a number of years actively researching, promoting, and coordinating with our stakeholders across the RCMP, City of North Vancouver, and District of North Vancouver to get us to this point. In the future, we look forward to seeing every frontline vehicle replaced with the Interceptor Hybrid, electric, or an equivalent.

Last year,BC passed a law mandating 10% of all vehicles sold by 2025 must be zero emission vehicles, with plans to ban outright the sale of fuel-burning cars and trucks by 2040 (cite source with link). The North Vancouver RCMP recognizes climate change as a threat to the wellbeing of our residents and the livability of our communities. We are proud to drive forward towards a greener future.
Released by
Sgt. Peter DeVries
Media Relations Officer
North Vancouver RCMP
nvan.rcmp.ca
147 East 14th St, North Van., BC, V7L 2N4
Office: 604-969-7561
Cell: 604-363-5584
Fax: 604-969-7587
Email: peter.devries@rcmp-grc.gc.ca


Follow Us: