Police release photo in stranger-sexual assault investigation
Kamloops City
2021-07-29 16:38 PDT
File # 2021-24462
The Kamloops RCMP Detachment is hoping the public can help identify a person of interest in
a stranger-sexual assault investigation reported last week.
On July 18, 2021 just after midnight, Kamloops RCMP received a report of a man trying to steal from a woman in a vehicle on 5th Avenue at Victoria Street. Frontline officers attended the area and were flagged down by a woman, who stated she was getting into her vehicle when a man jumped in, sexually assaulted her, and stole her cellphone; the phone was later located by police.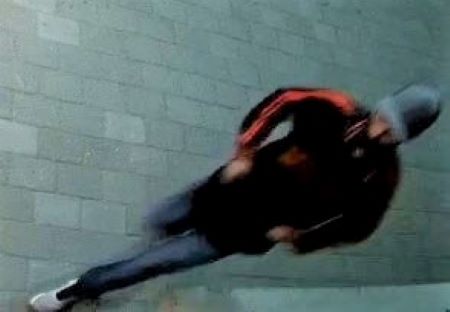 View larger image: person of interest
View larger image: person of interest
The woman was able to honk her horn and yell, causing the suspect to flee westbound on an alley between Seymour and Victoria streets.
Since then, police have reviewed surveillance and are releasing an image of a person of interest to help further the investigation.
The suspect is described as:
Caucasian male
In his 30s
Raspy voice
Between 5'5-5'9
Wearing dark clothing with orange/red stripes down his arms
Anyone who recognizes the man or has any information about this investigation and has not yet spoken with police, is asked to please contact Kamloops RCMP at 250-828-3000 and reference file number 2021-24462.

Photo description: A Caucasian man with a grey hat, dark jacket with orange stripe down the right arm, blue jeans, and light running shoes, walks down a street. The second shot is of the man from behind.


Released by

Cst. Crystal Evelyn

Media Relations Officer
Kamloops RCMP
kamloops.rcmp-grc.gc.ca
560 Battle Street, Kamloops, BC V2C 6N4
Office: 250-828-3000
Fax: 250-828-3034


Email: Crystal.Evelyn@rcmp-grc.gc.ca

Follow Us: