Update #74 on police enforcement of injunction order in Fairy Creek Watershed
bc.rcmp.ca/newsroom
2021-08-14 21:01 PDT
Police enforcement of the BC Supreme Court injunction order in the Fairy Creek Watershed area continued today, on August 14, 2021 in the same area of the Granite Mainline Forest Service Road.

Throughout the day, officers dealt with multiple people who were in locking or tripod-like devices, as well as a barricades, deep trenches or destroyed portions of the roads. Several individuals just left or walked away from their devices and were not arrested.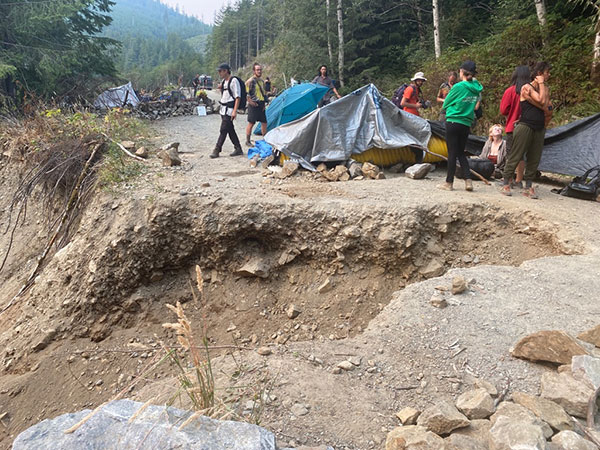 Two individuals were arrested today for breaching the injunction (contempt of court).

Over 200 individuals also accessed the area to peacefully, lawfully, and safely protest. Others attended for recreational purposes.

Since enforcement began, the RCMP have now arrested 620 individuals; 56 of whom were previously arrested with a combined total of 131 times. Of the total arrested, 454 were for breaching the injunction (contempt of court), 138 were for obstruction, 13 were for mischief, 6 were for breaching their release conditions, 4 were for assaulting a police officer, 2 were for failing to comply with a court order, 1 for counselling to resist arrest, 1 for causing a disturbance, and 1 wanted Canada-wide on warrants issued by Canada Border Services Agency (CBSA).

All news releases on the Fairy Creek Watershed police enforcement issued to date can be found on the Lake Cowichan RCMP Detachment website.

Released by:

BC RCMP Communication Services
Tel: 778-290-2929
Email: bcrcmp@rcmp-grc.gc.ca
Follow Us: