2016 Community Report
Welcome to Ridge Meadows RCMP - 2016 Community Report
Superintendent Jennifer Hyland introduces the report, I want to share with you the Ridge Meadows RCMP 2016 Community Report which is attached below. I am proud to be back at the Ridge Meadows Detachment and reflect on what the Detachment members and staff accomplished last year while looking forward to the exciting developments for 2017.
In this report:
---
About Ridge Meadows RCMP
Ridge Meadows RCMP jointly serves two communities from its main detachment office in Maple Ridge and the Community Policing Office in Pitt Meadows.
Values
Honesty
Integrity
Professionalism
Compassion
Accountability
Respect
Mission
Royal Canadian Mounted Police
The Royal Canadian Mounted Police is Canada's National Police Service. Proud of our traditions and confident in meeting future challenges, we commit to preserve the peace, uphold the law and provide quality service in partnership with our communities.
Ridge Meadows RCMP Support Staff
The commitment to provide quality police services support to the Royal Canadian Mounted Police, to the community and City of Maple Ridge/City of Pitt Meadows.
Messages
Officer in Charge - Superintendent Jennifer Hyland
As your newly appointed Officer In Charge of the Ridge Meadows RCMP Detachment serving Maple Ridge, Pitt Meadows and Katzie First Nation, I would like to welcome you to our 2016

Community Report. Firstly, I am very proud of
our police officers, civilian staff, volunteers, community partners and citizens, as we all play a role in keeping our communities safe. I believe both Maple Ridge and Pitt Meadows are incredible places to live and as your police service we are proud to continually build a safer community together.
Our pillars for performance – Community Safety, Effective & Efficient Performance and Continuous Improvement provided many successes for us in 2016. We had committed to becoming more transparent with our information and improved our statistical reporting to the public on a quarterly basis. We also took time to engage our youth, knowing that they are the future and that relationship building with police is important. Road Safety, particularly excessive speeding, is a risk that endangers our citizens and we committed to provide education and enforcement on this front. In order to make our operation more efficient, policing shifts were re-modeled to provide better service coverage for our citizens.
We are excited for what's ahead and dedicated to effective policing strategies which include the needs of our citizens and priorities of the cities we serve. Many of our police officers live in our cities and you will see them in many capacities – as your neighbour, coach, or community leader who are dedicated to making a difference each and every day.

Mayor of Maple Ridge - Nicole Read
On behalf of Council and the citizens of Maple Ridge I would like to salute the dedication, professionalism and service of the men and women who work at the Ridge Meadows RCMP Detachment. Our uniformed officers are supported by a team of civilian staff who work together to ensure our community is safe. The investment we make in policing is the single largest expenditure in our annual budget. We are particularly proud of the strong relationship between the City and the RCMP with its strong connections around shared values of efficiency and effectiveness. This report demonstrates how we measure success around community safety goals and highlights the accomplishments of this dedicated team.
Mayor of Pitt Meadows - John Becker
On behalf of Council and Pitt Meadows residents, I want to thank RCMP members, staff and volunteers for the vital services they provide. Over the past year, safety and security has become a key issue for our Council and citizens, and we have been fortunate to work with our RCMP partners to connect protective services with other community services to create a better and safer city. Our residents have an active interest in crime trends and traffic enforcement. In 2016, Block Watch programs were enhanced and Victim Services programs were revitalized. Council remains committed to continuing to enhance policing services to maximize the direct benefits of our policing costs and supporting a safer community.
Principal Policing Contact - Paul Gill
As General Manager: Corporate & Financial Services, I have the privilege of being the principal policing contact to the RCMP.
We are very fortunate that our local detachment works with our City as a valued partner to keep both our citizens and community safe. We recognize that the work done by our members is second to none and the men and women serving our community do so with care, passion and integrity. My role often requires that I interact with other jurisdictions, both locally and nationally, and I can make the comment that the performance of our local detachment is one that I am genuinely proud of.
Senior Manager - Maureen Jones
I have had the pleasure to work with the RCMP for many years. Our Police Services staff are proud to work alongside the RCMP to deliver an exemplary support service to the police, as well as customer support and services to the public.
Civilian staff work in a variety of clerical and administrative roles, as well as specialized positions that historically have been performed by police. our 105 volunteers are actively engaged in community programs to help police keep our citizens informed and our communities safer. I can genuinely state that our staff and volunteers are dedicated and committed to the work they do for the RCMP.
---
Your Detachment
Ridge Meadows RCMP jointly serves the cities of Maple Ridge and Pitt Meadows, as well as Katzie First Nation and vast Provincial lands including Golden Ears Park and Pitt Lake. Policing is provided to our citizens through local resources including first responders, serious crime investigators, traffic members, civilian staff and volunteers. We also rely on our contracted partners to provide specialized services – E- COMM (9-1-1) who provides emergency call services, non emergent reports to police and after hours contact for our citizens and five Integrated Team partners – Emergency Response Team, Police Dog Service, Collision Analysis, Homicide Investigation team and Forensic Identification.
Our detachment utilizes a combination of local and contracted partnerships to provide seamless service to our citizens.
RCMP Members
98 Maple Ridge members (+ 10 Integrated Team members)
22 Pitt Meadows members (+ 2 Integrated Team members)
3 Provincial members
Police are committed to working on issues that are important to our communities.
E-COMM (9-1-1)
Emergency Communications for British Columbia Inc. is contracted to provide both radio and dispatch services to Ridge Meadows Detachment. E-COMM is the largest 9-1-1 center in Canada and is responsible for 89% of the province's call volume providing dispatch service for 35 police agencies and fire departments throughout British Columbia.
---
Civilian Support
Behind the scenes of the detachment and less visible to our citizens are 45 full -time equivalient (FTE) civilian staff who are responsible for providing support to the overall policing operation in a variety of roles. Often they are the front line contact for most customer related needs including police information checks, fingerprints, insurance reports, summons & subpoena delivery, false alarms and referral services.
This group of staff works in both support and specialized roles that provide police the opportunity to focus on investigative work. Whenever there is work that can be converted to a civilian role, that opportunity is pursued as it offers the police operation cost savings and allows us to keep more police officers on the streets.

Behind every police officer is a hard-working civilian support team.
---
Volunteers
Volunteerism is part of our detachment's culture. Whether it is with organized crime prevention programs or special events, we thank our volunteers for their contributions in 2016. Our cities are
vibrant with the engagement of people and volunteerism helps make our communities stronger and safer for our citizens.
Citizens On Patrol volunteers drive around with computers checking vehicle plates for possible stolen vehicles as well as patrol parks, schools and neighborhoods in teams.

41 volunteers provided over 2300 hours of service.
Citizens Bike Patrol volunteers ride bikes in pairs or teams for special events or patrolling of parks, schools and neighbourhoods and contact police noting suspicious behaviours.

18 volunteers provided over 1000 hours of service.
Speed Watch volunteers utilize a speed reader board to display how fast drivers are going and educate citizens about speed zones.
12 volunteers provided over 1300 hours of service.

Pitt Meadows Community Policing Office volunteers provide front counter services and referral information to the public.
19 volunteers provided over 2500 hours of service.

Auxiliary Constable Program volunteers wear a uniform and work alongside police at community events and crime prevention initiatives.
15 Auxiliary Constables provided 503 hours of service
Block Watch volunteers bring neighbours together to watch over the neighborhood and report all suspicious activities to police.
206 active blocks and 4006 homes
Come Volunteer With Us!

Ridge Meadows RCMP
11990 Haney Place
Maple Ridge, BC V2X 9B8
Tel: 604-463-6251
Fax: 604-467-7633
E-Mail: rm.inquiries@rcmp-grc.gc.ca
Web Site: http://ridgemeadows.rcmp-grc.gc.ca
Facebook: http://www.facebook.com/RMRCMP
Twitter: http://www.twitter.com/RidgeRCMP
---
Integrated Team Partners
At times we need more specialized assistance at the local level and this is when we call upon our Integrated Team Partners. These highly trained members bring their expertise and skills as needed to support the detachment and serve our citizens.
ERT—Emergency Response Team
Responsible for enhanced response to tactical and technical situations where extreme danger is present.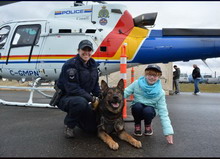 IPDS—Integrated Police Dog Service
Tracks and searches for suspects, evidence, drugs and explosives.

ICARS—Integrated Collision Analyst & Reconstruction Services
Investigates the forensic aspect of all vehicle collisions that result in serious injury or death.

IHIT—Integrated Homicide Investigation Team Investigates homicides, high-risk missing persons and suspicious deaths.
IFIS—Integrated Forensic Identification Services Collects, processes, analyzes and interprets crime scene evidence utilizing a forensic lab located at our detachment.
---
By the Numbers
Maple Ridge
PROPERTY CRIME
Residential Break & Enters
262 incidents in 2016 19% Increase
220 incidents in 2015
Theft of Auto
227 incidents in 2016 0.4% Increase
226 incidents in 2015
Theft From Auto
1,242 incidents in 2016 1% Increase
1,234 incidents in 2015
Fraud
363 incidents in 2016 31% Increase
278 incidents in 2015
Arson
19 incidents in 2016 37% Decrease
30 incidents in 2015 VIOLENT CRIME
Homicides
1 incident in 2016 No Change
1 incident in 2015
Assaults
377 incidents in 2016 13% Increase
333 incidents in 2015
Domestic Violence
188 incidents in 2016 8% Decrease
204 incidents in 2015
Sexual Offences
42 incidents in 2016 50% Increase
28 incidents in 2015
Robberies
44 incidents in 2016 2% Decrease
45 incidents in 2015

---
Pitt Meadows
PROPERTY CRIME
Residential Break & Enters
38 incidents in 2016 9% Increase
35 incidents in 2015
Theft of Auto
57 incidents in 2016 6% Increase
54 incidents in 2015
Theft From Auto
245 incidents in 2016 13% Decrease
281 incidents in 2015
Fraud
82 incidents in 2016 28% Increase
64 incidents in 2015
Arson
7 incidents in 2016 40% Increase
5 incidents in 2015 VIOLENT CRIME
Homicides
0 incidents in 2016 No Change
0 incidents in 2015
Assaults
67 incidents in 2016 4% Decrease
70 incidents in 2015
Domestic Violence
28 incidents in 2016 30% Decrease
40 incidents in 2015
Sexual Offences
13 incidents in 2016 18% Increase
11 incidents in 2015
Robberies
12 incidents in 2016 29% Decrease
17 incidents in 2015

Regional Comparisons
It is important to take a step back and look at how we compare to other jurisdictions. Communities have their own unique issues but it is important to recognize that the Lower Mainland also faces regional trends as well. The Province of BC's statistics, although a year behind, provide us with a snapshot of regional crime trends.
Property Crime Offences
Property crime is an issue throughout the Lower Mainland. We have been focusing on prolific offenders who we believe are most active in our area. Our teams work hard to get them off the streets and back into jail as quickly as possible.

Violent Crime Offences
Violent crime has been trending upwards. Often these are crimes between known parties and an area we are focusing on.

Population Served by Authorized Police Strength
This chart shows the number of citizens served by each police member. Our goal is to balance issues of population growth, community safety as well as efficiency and effectiveness as we set staffing levels for our detachment. You will see that we are achieving this goal and our cities have shown strong commitment to keep pace with population growth.
Comparisons to others are a good way to keep our performance on track. Overall our regional performance is very good and we strongly believe our communities are a safe place to live, work and play.
Did you know???
In 2016 Maple Ridge had a population of 82,256. Historically, since 1921, the population has doubled every 20 years. The Official Community Plan projects a population of 118,000 by 2041. By 2031, the median age is estimated to be 44.6, which means that 50% of the population are younger than this this age and conversely 50% are older.
In 2016 the population of Pitt Meadows was 19,090 and their Community Plan is projecting a population of 24,000 by 2041. There has been a population growth of 4.7% since 2011 which is keeping pace with Metro Vancouver.
---
Traffic Services
Road Safety is a priority for Ridge Meadows Detachment. While citizens often complain about speed enforcement, the reality is that more citizens are killed and injured in traffic accidents than from all other crime categories. We are working to protect you and your family.
Injury Crashes
Intersections can be deadly and in 2016 police committed to enforcement and public education around the top injury crash intersections in our communities in an effort to decrease accidents.
Our fatal crashes decreased from eight in 2015 to five in 2016. Two of the five fatal crashes were related to speed and the remaining three were as a result of weather conditions, poorly maintained vehicle and use of an electronic device.

Excessive Speeding
Speeding over 40+ km/h is considered excessive speeding and in 2016 it was a problem in both our communities. Vehicles are a weapon and police know the consequences of speed can be devastating as it puts innocent lives in danger.
This graph shows the increase in the number of excessive speeders in Maple Ridge and Pitt Meadows whose vehicles were seized and impounded by police.

Did You Know???
In 2016 in comparison to all Provincial and Municipal police traffic units in the Lower Mainland, we are:
 #1 by over 16% on total tickets issued per police officer
 #1 by almost 100% on issuing speeding tickets
 #1 by almost 600% on commercial vehicle checks
Our Traffic Unit is working hard every day to keep citizens safe!
What is an Immediate Roadside Prohibition (IRP) and How Does It Work?
An IRP is a new tool for police to get impaired drivers off our roads. Rather than pursue a criminal investigation and charges police can issue an IRP which falls under the Motor Vehicle Act of BC. Once an individual has blown into an Approved Screening Device (ASD) an impaired driver may be subjected to a 3, 7 or 90 day vehicle impound with financial penalties imposed.
Did You Know???
Impaired driving statistics decreased in 2016 by 16% in Maple Ridge and by 43% in Pitt Meadows over 2015. Many citizens assigned designated drivers or did not drink as a result of having to drive. It is believed that the IRP/ADP programs have had a direct impact on the public's decision- making. Citizens are not prepared to lose their licence for 90 days or their vehicle for 30 days.
Accomplishments
LOUGHEED HWY BARRIERS
Police have been working with the Ministry of Highways and in October 2016, part one of a two part project was accomplished. Barriers are now in place from River Road east to Spillsbury and we look forward to part two of the project being completed in summer 2017. Police strongly believe that these barriers will be life saving and will keep our citizens safer.
IMPOUND OF THE WEEK
The detachment implemented an Impound of the Month project which is a selected vehicle that was impounded due to a driver being charged with excessive speeding which is 40+ kph over the posted speed limit. The project is intended to be a public awareness and education piece to deter others from driving dangerously in our communities.
GOLDEN WHISTLE AWARD
Our local traffic unit was presented with the prestigious Golden Whistle Award which acknowledges keep- ing communities safe via local road safety strategies and achievements. Our traffic unit impounded 565 vehicles as a result of excessive speeding charges (40+ kph over the posted speed limit) as well as significantly reduced the number of serious injury/fatal crashes in 2016.
---
Victim Services
Revitalization of the Victim Services Program The Victim Services program provides support to individuals and families who have been impacted by
crime or trauma in our communities. In 2016 we
revitalized the program by recruiting, training and developing volunteers to provide 7 day a week, 24 hour a day call out. These volunteers have a wealth of local knowledge and are a vital connection between police and victims during police incidents. The support of this service enables a police officer to focus on the investigation knowing that the victim(s) are in good care and have the support and information they need.
2016 Victim Services Accomplishments
 Recruitment of 10 volunteers
 Increased attendance to crisis situations (24/7)
 Victim management of high profile police investigations such as homicide, domestic violence, robbery
 Regional development training
 Raised profile of local services with branding and networking
 Increased caseload 13.5%
 Implementation of new file managem process
 Increased police referrals
Did You Know???
Police-based Victim Services is funded by both the Province of BC and the Cities of Maple Ridge and Pitt Meadows. The primary mandate is assisting police officers with victim management, following up with victims of crime to provide support and referral information and providing a crisis management role on scene.
---
High-Profile Investigations
Our communities are safe, but every community experiences crime of a more serious nature and police are committed to keeping on top of this element of criminal activity. Serious Crime investigations take hours to accomplish and we would like to share a few case stories to show how diverse and complex our investigative services can be at the local level. Most of our citizens will never be exposed to these types of circumstances, but these high profile files show the cross jurisdictional nature of criminal activity and the services our detachment is providing to keep our citizens safe.


Kidnapping/Forcible Confinement
A male was kidnapped, held against his will and tortured for two days at two different locations. His girlfriend had also been taken and held against her will for a shorter period of time. Police executed search warrants after tracking cell phones leading to the arrest of all three suspects. Kidnapping/ Forcible Confinement is a serious crime, but fortunately a rare incident in our communities.

Child Pornography
Eight separate residences were searched by serious crime investigators relating to 11 separate incidents of child pornography. Police have the ability to monitor these type of sites at both the local and provincial level. Youth and children are a priority for police and it is important to investigators to focus on this type of criminal behaviour.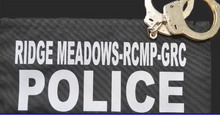 Project EPROCACITY
A local investigation into a marihuana dispensary resulted in police searching a business. Approx- imately $300,000 in marihuana and associated products were seized by our Street Enforcement Unit and charges of trafficking were forwarded to Crown Counsel. Although laws are expected to change in 2018, police are still governed by the existing laws around marihuana distribution.

Firearms Purchaser
Three individuals legally purchased firearms, but then illegally sold them to a third party. The investigation resulted in the arrest of the individuals with charges relating to eight firearms. This type of re-selling is known as a straw purchase. It is usually done when individuals are not able to legally buy a firearm so they pay someone else to make the purchase for them.

---
2016 Moments
We would like to share a few moments highlighting some of the initiatives and events we believe were integral to a successful 2016 year. The work we do every day is expected, but the work we do over and above what is expected are the accomplishments that effect change.
Investment in the big picture creates positive change.

Candy Cane Initiative
It is important to connect with our youth and in 2016 RCMP members in red serge handed out candy canes to students while asking them to make Santa's Nice List. Reactions were overwhelming and a great way for students to interact with police in a positive way.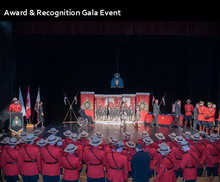 Officer In Charge Awards & Recognition Event
The Officer In Charge gala event recognized RCMP members, civilian staff, volunteers and citizens for outstanding performance.
Highlights of the evening included citizens who were acknowledged for their bravery and quick action, Cst. Mike Pedrosa who received the "Will to Come Back" award for overcoming obstacles to return to work, and Sgt. Casey Baker who was peer-nominated for "Police Officer of the Year" for his work relating to homeless issues.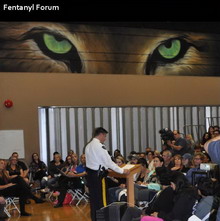 Fentanyl Forum
RCMP co-hosted a Fentanyl Forum with School District No. 42, Fraser Health and the City of Maple Ridge. Strategies for keeping kids safe were presented, but most impactful were the touching stories from families who have experienced the devastation of this opioid drug.


Volunteering should be a rewarding & meaningful experience!
Garage 529 Launch
Garage 529 is an application-based bike registry which allows users to store and log information specific to their ride. In 2016 we launched the new bike app and held five registration events, registering over 300 bikes. Local bike shops are now providing Garage 529 information to purchasers of new and used bikes to increase identification of bikes and owners in our communities.

How Does Garage 529 Benefit You?
If police come across a bike with a Garage 529 identification sticker they can connect the bike to its rightful owner using purchased software.
Garage 529 stickers are very difficult to remove and leave evidence that the bike was part of the program.

Revitalizing of Volunteer Services & Crime Prevention Model
The landscape of what it means to be a volunteer has shifted along with the overall experience that volunteers themselves are seeking. Our revitalized crime prevention model enables volunteers to access many different activities associated with their skills and interests, receive standardized training, as well as opportunities to work on objectives that link to priorities for the RCMP.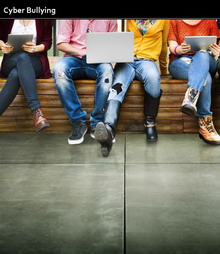 Presentation on Cyber Bullying & Youth
In May, as part of Youth Week, RCMP brought in expert speaker, Jesse Miller who spoke to a packed house on the Reality of Life Online offering interactive and constructive dialogue on current connected culture, social media trends and influences and what to be concerned about relating to youth online.

Statistical Reporting to Public
In 2016, Ridge Meadows RCMP released Quarterly Crime Reports for our citizens to view which include statistical information on Criminal Code offences, crimes against persons, property crime, controlled substances and traffic. As the detachment polices both Maple Ridge and Pitt Meadows the reports are provided separately for each community. These reports are concise and are inclusive of both quarterly and year over year comparisons, 5-year trending and top 10 calls for service. Please check it out at goo.gl/wFOsDq.
---
Policing Costs - Maple Ridge & Pitt Meadows
The RCMP is contracted by the City of Maple Ridge and the City of Pitt Meadows to provide police services to its citizens. The joint policing contract works very well for our communities and is an effective and efficient way to provide these services.
In today's world there is an expectation for organizations to be open and transparent, as well as find cost effective ways of providing services. We pride ourselves on our commitment to continuous improvement in this area, finding fiscally responsible alternatives without compromising risk or ultimately the service delivery.

Efficiencies
Peak period scheduling of resources to better serve citizens
 Use of integrated team specialization to provide expert services
 Convert traditional police roles to specialized civilian roles whenever possible
 Utilize data analysis to provide intelligence-led policing, recognizing trends and placement of resources
 Focus on prolific offender management keeping attention on individuals who are responsible for most of the criminal activity in our communities
 Use technology to save time
 Produce crime reduction strategies and planning
 City use of security companies when appropriate
 Use of partnerships, volunteers and cross functional teams on community issues
Policing Costs - 5 Year Budget Plans
---
Noteworthy
Did You Know???
In June we acquired a water vessel from RCMP Marine Services at no charge to the detachment. The vessel was owned by the Province but they were no longer able to deploy it in their fleet. The boat has a steel hull so it was a great fit for our communities as it gives us the ability to access our local waterways.
RCMP Member Received Commendation
In support of Ft. McMurray during their devastating wildfire in 2016, the RCMP assigned tactical team members from the Lower Mainland District to assist the region during the evacuation period. The fire destroyed many residences, critical infrastruc- ture affecting electricity, water and gas service.
Ridge Meadows Detachment had four members assigned to the tactical team in 2016. One of our members, Sgt. Ralph Foster received a commendation from the Premier of Alberta for his work with the Regional Emergency Operations Center for developing re-entry plans for the many private, provincial and federal units working to re-enter the evacuated zone.
---
Going Forward - 2017
In 2017 we are working on 3 focus areas: Community Safety, Effectiveness & Efficiency and Continuous Improvement. We continue to work with our communities, partners and citizens to achieve even higher performance levels.
Enhance Community Safety
Our service delivery model, both local and contracted, is integral to keeping our cities safe. We focus on prolific offenders that put our communities at most risk, as well as issues that have the most personal safety impact to our citizens.
2017 Action Highlights
 Help create a community protocol around safe schools
 Prioritize opioid drug trafficking investiga- tions
 Road Safety focus on excessive speeding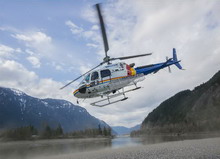 Effective & Efficient Performance
It is our responsibility to emphasize getting the most from our resources, processes and policies. We commit to refine and seek business improvements and best practices to continue to improve on our return on investment.

2017 Action Highlights
 Roll-out of Narcan (Naloxone) to on-road resources
 Develop a Detachment Communications Strategy
 Work with stakeholders to improve Court processes
Continuous Improvement
We commit to continuously develop and deliver on increased service levels both internally and externally by working smarter, creating a culture of change, synergizing with our partnerships, eliminating duplication and leveraging technology.

2017 Action Highlights
 Increase transparency and communication to partners
 Transition the Youth Diversion program to a Restorative Justice model
 Enhance the interactive Crime Map
---
Goodbye Supt. Fleugel