Missing couple: Mihai Vornicu and his wife Marie Olarte
Williams Lake
2016-09-01 16:16 PDT
File # 2016-6788
The Williams Lake RCMP is seeking the publics' assistance in locating a missing couple, Mihai Vornicu and his wife Marie Olarte.
On August 8, 2016, Mihai Vornicu, a 44 years old man and his wife Marie Olarte 58 years old, were reported missing to the Williams Lake RCMP. The initial investigation determined that Vornicu's 2005 Volvo C50 station wagon bearing BC Plate CH096V was found parked on Mackenzie Avenue North in Williams Lake on July 26, 2016. The vehicle was towed and there had been no attempts to retrieve the vehicle from the impound lot, since that date.
The investigation to date has determined that the couple were in the Mission/Maple Ridge area in the weeks before they disappeared, and that they have property in the Williams Lake area as well as links to Vancouver Island.
Marie Olarte does have current health conditions that may require medical monitoring, which gives rise to further concerns for her wellbeing since their disappearance.
Mihai VORNICU description: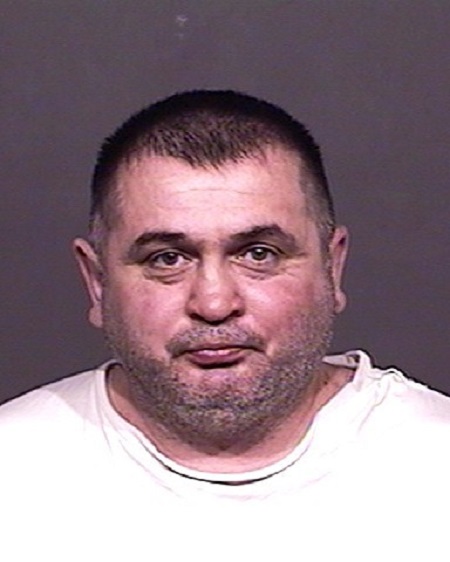 Caucasian male
Height 5'7" 170cm
Weight 230bs 104kgs
Eyes green
Hair brown
Marie OLARTE description
female
Height 4' 0" 140cm
Weight 99 lbs 45kgs
Eye brown
Hair black
Vehicle 2005 Volvo C50 station wagon grey BC licence plate CH096V
RCMP investigators are seeking information on their current whereabouts, as well as any information regarding their travel itinerary and timeline of activity prior to and on the date that the vehicle was found parked in Williams Lake.

We are asking that any member of the public who may have seen the couple or their vehicle between July 22, 2016 and the present to contact the General Investigation Section for the Williams Lake RCMP at 250-392-8702, or for those wishing to remain anonymous call Crimestoppers at 1-800-222-8477 stated Cpl Dan Moskaluk

Released by

Cpl. Dan Moskaluk

District Advisory NCO (Media Relations)
South East District
1168 Main Street, Penticton B.C. V2A-5E8
Office: 250-770-4754
Cell: 250-863-7433
Fax: 250-492-4851


Email: dan.moskaluk@rcmp-grc.gc.ca

Follow Us: