International Volunteer Day recognized by North Vancouver RCMP
North Vancouver
2017-12-05 10:50 PST
Dossier nº 2017
In 1985 the United Nations Volunteers Program declared December 5th as International Volunteer Day.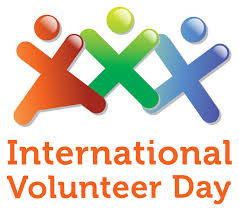 This year on December 5th, the North Vancouver RCMP Detachment is taking the opportunity to recognize the countless hours volunteers commit to our community. The North Vancouver RCMP Detachment has many programs and services that regularly benefit from the generous time donated by community volunteers.
The actions of our volunteers truly help expand our community outreach, stated Superintendent Chris Kennedy, Officer in Charge of the North Vancouver RCMP. I extend my personal thanks and gratitude to all volunteers whose dedication and commitment makes our community stronger and safer, and truly makes North Vancouver one of the best places to live, work and play.
The North Vancouver Detachment is holding a 'Volunteer Appreciation Dinner' to publically acknowledge volunteers for the various ways they have a positive impact in our community. Local volunteers participate in programs such as Block Watch, Community Policing and Auxiliary Programs.
Diffusé par

Cap. Richard De Jong

Agent des relations avec les médias
GRC de North Vancouver
nvan.bc.rcmp.ca (en anglais seulement)
147, 14e Rue Est, North Vancouver (C.-B.) V7L 2N4
Téléphone : 604-969-7561
Cellulaire : 604-363-5584
Télécopieur : 604-990-7450


Courriel : richard.dejong@rcmp-grc.gc.ca

Suivez-nous :