Coquitlam RCMP needs your help to identify driver who hit pedestrian
Coquitlam
2017-11-14 10:05 PST
File # 2017-34379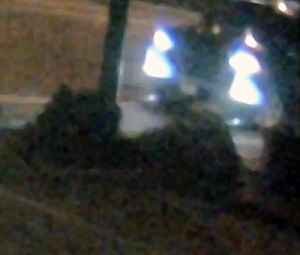 Coquitlam RCMP is asking for your help finding the driver of a newer-model black pickup that was involved in a collision with a pedestrian.
The incident happened on Thursday, October 26th, 2017, at about 11:00pm at the corner of Austin Avenue and Nelson Street, Coquitlam. According to witnesses the driver of the pickup truck stopped briefly after hitting the pedestrian but drove away without leaving any identification or contact numbers.
We are interested in hearing the driver's version of this collision and we hope they will do the right thing and talk to us, says Corporal Michael McLaughlin of the Coquitlam RCMP. We also encourage anyone who recognizes the truck to call us and help us get the full picture of what happened.
Police are looking for a pickup truck that matches the following:
Shiny, black, newer model
Extended or crew cab
Shiny, six-point, chrome-coloured wheels
Fog lights
The pedestrian involved in the collision received serious injuries but is expected to make a full recovery.

If you have any information that can help, call the Coquitlam RCMP non-emergency number at 604-945-1550 and ask for the Coordinated Collision Investigation Team (file 2017-34379).

If you have a tip that must remain anonymous call Crime Stoppers at 1-800-222-8477 (TIPS) or visit solvecrime.ca.

Released by

Cpl. Michael McLaughlin

Media Relations Officer
Coquitlam RCMP
coquitlam.rcmp.ca
2986 Guildford Way, Coquitlam, BC V3B 7Y5
Office: 604-945-1580


Email: coquitlam_media@rcmp-grc.gc.ca

Follow Us: