Statement by Insp. Mike Kurvers on Pamela Napoleon
Fort St John
2017-10-30 10:15 PDT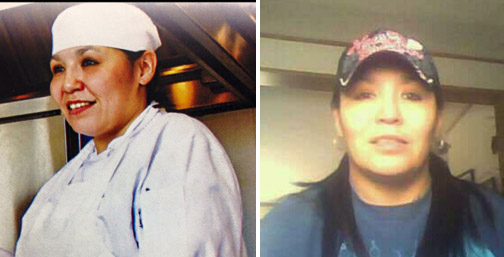 Good afternoon, I'm Inspector Mike Kurvers, Detachment Commander of the Fort Saint John RCMP.
Firstly, on behalf of the RCMP, I would like to offer our thoughts and condolences to Pamela's family for their tragic loss. They have been supportive of our investigation and I cannot begin to imagine what a mix of emotions this day, and this announcement brings them.
I am here today to represent the dozens of investigators and support staff who have worked tirelessly on the suspicious death investigation of Pamela Napoleon, over the last 3 years.
As mentioned by Insp. Cocks, our ultimate goal was to honour Pamela's memory by making sure we gathered sufficient evidence to arrest the person responsible for her death and secure a charge.
Investigations such as these are complex, and often not without challenges.
There are hundreds of pieces of forensic evidence to work through, interviews to conduct and tips to follow up on.
While we conduct our investigation, a family and a whole community is left to mourn the loss of their loved one, looking for answers as to why and how their family member, could be the victim of such a senseless crime.
Over these last three years, investigators took the necessary time and commitment until enough evidence led to a single suspect.
We absolutely support and welcomed this rigorous approach which has led us now to the arrest and charge of Leon Wokeley.
I know that this announcement will never bring Pamela back ; I can only hope it brings some comfort and answers to her family and the community.
We will continue to provide support to Pamela's family and those who knew and loved her.
Follow Us: