Missing Person
Smithers
2017-10-17 08:03 PDT
File # 2017-4312
On Saturday October 14th 2017 at 9:20 PM, Smithers RCMP received a report of a missing person in the Kitseguecla Rd area.
Frances BROWN, 53 years old, became separated from her companion when they were mushroom picking and did not return to their vehicle. The companion searched for BROWN for some time before notifying the police.
Smithers RCMP members responded and remained in the area with lights and sirens periodically activated in the hope Mrs. BROWN would hear the noise and see the light.
BROWN has some back country experience, was prepared with adequate clothing (rain gear, long johns, hiking boots) and has a lighter. BROWN is deaf in one ear. The area BROWN was last seen in had light to moderate rain overnight with mild temperatures.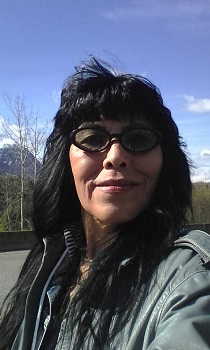 BROWN is described as:
• Aboriginal
• 5' 8 tall
• 119 pounds
• Long brown / grey hair & brown eyes

Bulkley Valley Search & Rescue commenced a ground search early in the morning on Sunday October 15th 2017, as well as using a helicopter to assist. Terrace RCMP Police Dog Services as well as Smithers RCMP members are also searching the area.

On Sunday October 15th 2017, RCMP and SAR search, both air and ground, failed to locate BROWN. Evidence of a recent camp fire was located. SAR and RCMP will resume the search today, Monday October 16th 2017.


Released by

Cpl. Madonna Saunderson

District Advisory NCO (Media Relations)
North District
4020 5th Avenue, Prince George B.C. V2M 7E7
Office: 250-561-3166
Cell: 250-301-3521


Email: madonna.saunderson@rcmp-grc.gc.ca

Follow Us: