Police Seek Public's Assistance in Locating Missing 21-year-old
University
2017-04-19 11:01 PDT
File # 2017-1131
University RCMP are requesting the public's assistance in locating a missing 21-year-old man.
Louis GONICK was last seen by a friend in the UBC area, on April 16th, 2017.
Louis GONICK has never been reported missing before and his family and friends are concerned for his well-being as it is unusual for him to be out of contact.
Louis GONICK is described as a 21-year-old Hispanic male (from South America), 171 cm tall, 64 kg, with brown hair and brown eyes. He was last known to be wearing a dark blue shirt, blue jeans, dark blue jacket and grey scarf.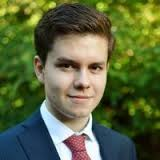 Anyone with further information about this missing person is asked to contact the UBC RCMP at 604-224-1322 or Crime Stoppers at 1-800-222-TIPS. File# 2017-1131.

Constable Martin
University RCMP
604-321-1322

Follow Us: